Join Our Team
A funeral home plays a unique role in a community. Most people never want to need our services, but families share with us that when a loved one dies, being able to call on a professional team of caregivers to guide them through the process is invaluable.
We are a family-owned business, and we treat each family as if they were our own. Our Core Values of Excellence, Trust, Care and Growth are shared by all associates, and translate into beautiful, personal cremation and funeral services for our community.
To learn more about a career with us, stop by our LinkedIn or Facebook pages.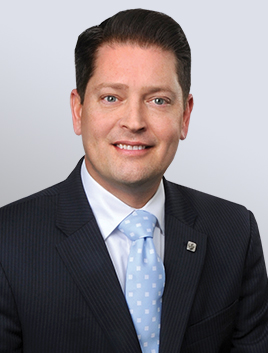 Managing Funeral Director
Hamilton Owen
When you come to our funeral home, you might recognize a former school teacher, a fellow member of a club, or veteran's organization.
Our staff upholds the core beliefs of our funeral home, which is to serve families like yours using the latest technology in beautiful, modern facilities, without overcharging for merchandise or services.
Funeral Director Hamilton Owen joined Newcomer Funeral Home in 2014. After well over a decade of service to families in central Florida, he now proudly serves the Indianapolis community. Hamilton feels that caring for families during arguably the most difficult times of their lives, is his personal ministry.
He is an honorably discharged veteran of the United States Army and a graduate of St. Petersburg College in St. Petersburg, FL where he earned his degree in funeral sciences. Hamilton and his wife, Julie have four children. They are very active at Trader's Point Christian Church.
Find us on Facebook and Linkedin